Official website of the FDNY Bravest Football team.
We are a semi-professional football organization, made up of active NYC Firefighters, competing in the highly competitive National Public Safety Football League (NPSFL).
Our league is made up of 19 teams from accross the entire country, all consisting exlusively of Firefighters, Police Officers, and Medical Personnel. We play a spring schedule, with a minimum of five games, culiminating with the biggest rivalry in all of sports... The Fun City Bowl. There is a National Championship between the top two teams of each season, of which we have won 4 times.
We are entirely self funded, relying on the generosity of friends, family, and fans, to help cover the expenses of running an operation this large and to this level. The donations we receive are just to cover our playing costs (uniforms, equipment, field permits, insurance), and we donate every excess cent to a variety of charities and fundraisers.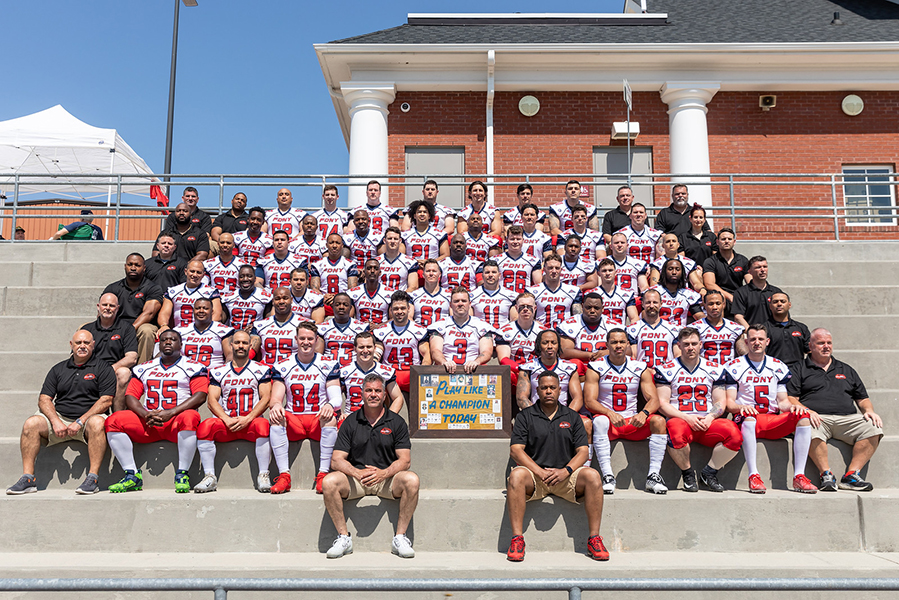 The undefeated (5-0) 2022 FDNY Bravest Football Team